i.Profiler
With very few ZEISS i.Profilers operating in Australia, our Smart Vision practices decided to invest strongly in one of the most current, high-tech advancements in the optical industry. In fact, we have exclusivity of this technology within a 20km area around each Smart Vision practice location.
Quite simply, the i.Profiler technology was designed to give you the best vision possible – it's the equivalent of the difference between standard and HD TV. It analyses the human eye with acute accuracy and measures each eye independently of the other, thus recording irregularities and differences much more effectively. This innovative technique allows us to prescribe bespoke lenses for each eye and help to significantly improve poor-light vision, colour perception and night vision problems.
The i.Profiler analyses more than 2,500 reference points within your eye, providing our Behavioural Optometrists with an extremely detailed vision profile. This breakthrough technology gives a true fingerprint of the eye, with the results being later incorporated into i.Scription lenses.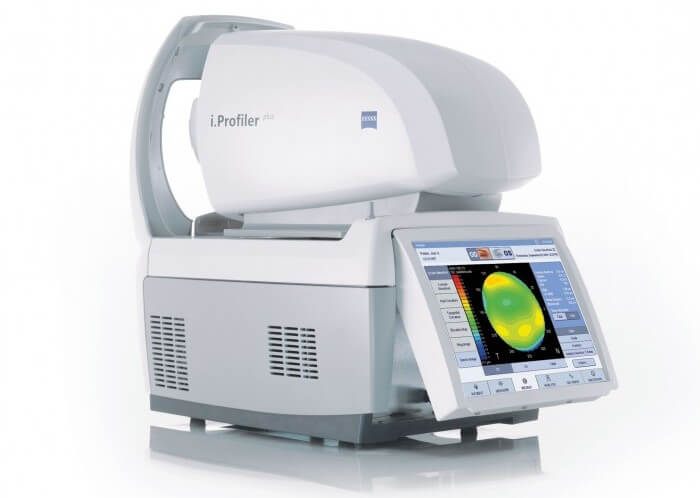 Some of the benefits provided by the i.Profiler technology:
Better night and low-light vision – Looking directly at a light source at night may result in glare and halo effects. i.Scription lenses can reduce image noise.
Better Colour Vision – i.Scription lenses let you see colours as they really are: bright and intense.
Better Visual Contrast – Seeing contrast, such as white letters on a black background, is especially challenging for the eyes. i.Scription lenses can sharpen contrast and increase depth perception.
If you wish to learn more about the i.Profiler technology, please contact one of our Smart Vision Optometry practices in Sydney.