Vivid Vision Virtual Reality Vision Training
Only 92 practices worldwide are lucky enough to have the Vivid Vision virtual reality vision training program and Thompson Larter, our Smart Vision practice in Pennant Hills, is the first optometry clinic to offer this service in Australia and the only one in Sydney.
Vivid Vision is the most powerful vision therapy tool available to eyecare professionals. It allows our patients to immerse themselves within a virtual environment, exploring the outer space, playing basketball, perching on cliff edges, and trekking through beautiful landscapes, right from the comfort of our Sydney practice.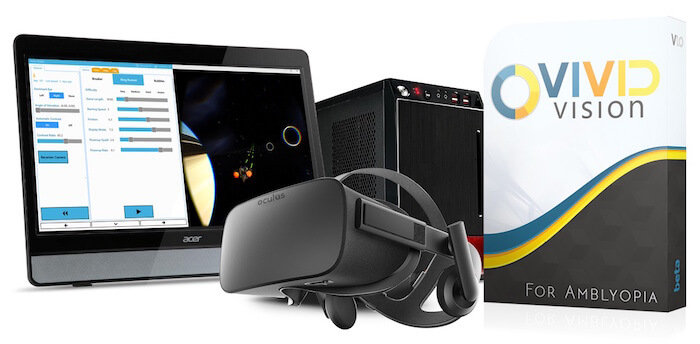 Vivid Vision is designed to motivate both children and adult patients and improve their vision skills through games and tests that are even more fun than their own home devices. As they play their way through the various virtual reality scenarios, our behavioural optometrists and vision therapists monitor and control every aspect of the patients' experience live while manipulating their vision system to correct visual dysfunctions like amblyopia ("lazy eye"), strabismus, and convergence insufficiency.
With Vision Vision training, our patients can benefit from improved visual efficiency in the classroom, at work and on the sporting field through the most exciting and powerful optometry development to hit our shores.
For more information on Vivid Vision virtual reality vision training, call us on 02 9481 0449 or contact us here.